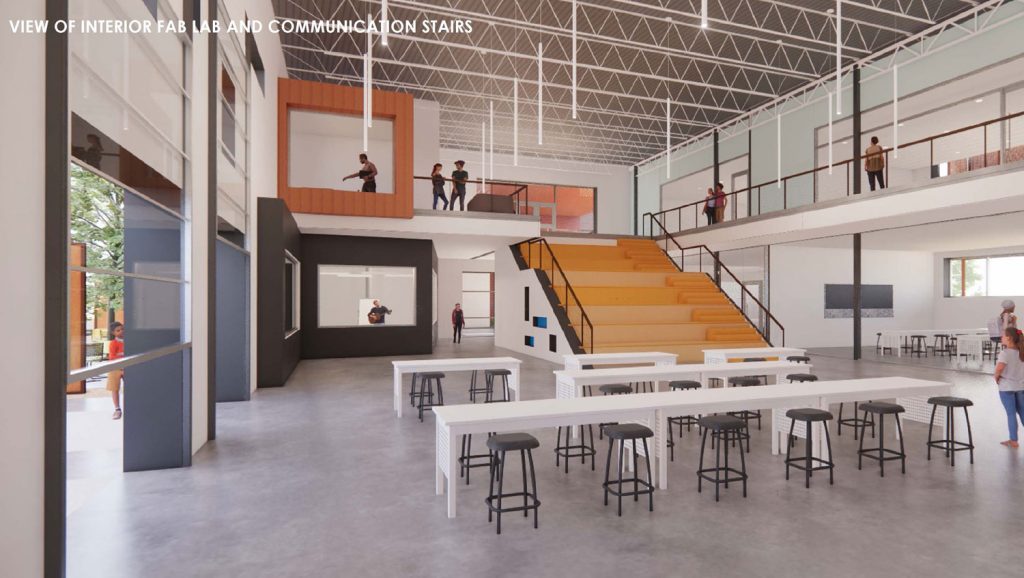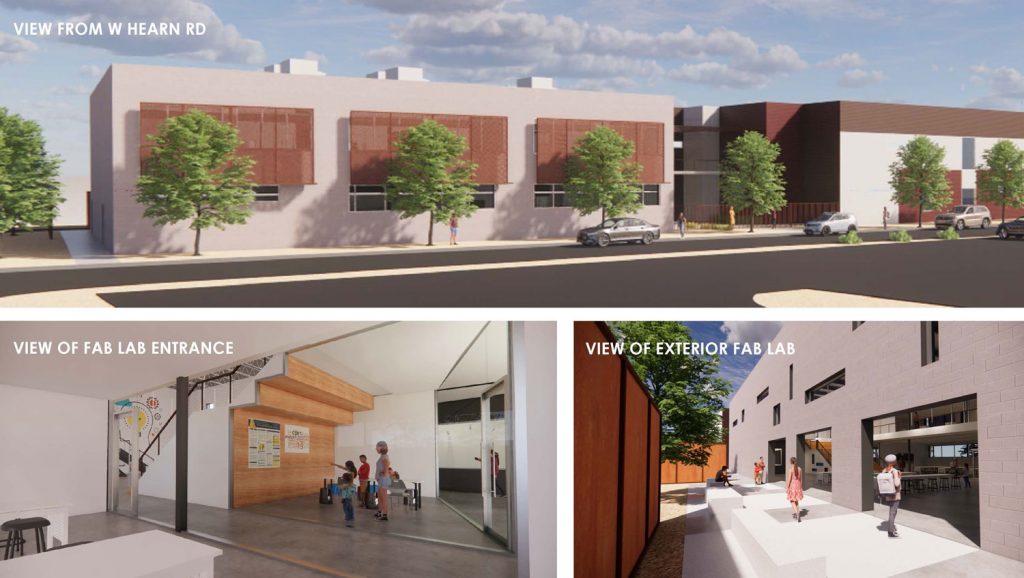 Highland Prep is excited to announce plans for the construction of a new 10,000 square foot fabrication laboratory (Fab Lab).  The Fab Lab will break ground in the fall of 2021 with completion anticipated in June of 2022. The new building will support the school's expanding STEM (Science, Technology, Engineering, and Math) programming, and the school's robust engineering/computer science programs. The Fab Lab will become an important component in Highland Prep's mission of using technology to foster the inquisitive nature of students to develop skills in collaboration, critical thinking, and innovation. The new fabrication laboratory will be equipped with tools used in automation and fabrication, and will include 3-D printers, Laser Engravers, and other digitally controlled machines. These tools will allow the students to create products of professional quality and provide stimulus for entrepreneurship. The Fab Lab will also integrate art, music, and a performance area including a state-of-the-art recording studio. The new Fab Lab will provide HP students additional cutting-edge tools that support innovation and allow them to design and invent almost anything they can imagine.
 
"Fab Labs are an excellent way to give students an opportunity to explore STEM in an interactive way to foster creativity and work with hands-on projects," said Highland Prep Assistant Principal Eric Clapeck. "This latest phase in the STEM College Prep's evolution will further enhance opportunities for HP students to develop skills not commonly found on high school campuses in the United States.  When students explore the Fab Lab, they will become empowered to change the world.
 
Highland Prep students have quite a different college and career preparation from their peers. HP students graduate having met all 4-year college and university requirements with the addition of minimally three (3) college engineering courses. HP students graduate with proficiency in coding, robotics, AutoCAD design, and a thorough expertise in the research and design process. For more information about Highland Prep and their STEM curriculum you can contact the school office at 623-300-8385.